How to spend a rainy day in the UK
1. Bake a classic British dessert
There's nothing cosier when it's raining outside than filling your kitchen with the smell of great baking.
Whether you opt for a classic Victoria Sponge, a Bakewell Tart, or a Rhubarb Crumble, it's an excuse to indulge your appetites and try out a new recipe. And, if it's enticing enough, your friends might even don their waterproofs to come and sample some!
Not all of us are blessed with baking skills, however, and if that's you, never fear – you can just watch The Great British Bake-Off instead.
2. Explore a museum
Many of the UK's most famous museums are totally free to enter, including:
The British Museum
The National Gallery
The Tate Modern
The Natural History Museum
The Victoria & Albert Museum
The National Museum of Scotland
Kelingrove Art Gallery and Museum
The list goes on!
Not only can you explore art, world history, and scientific discoveries at Britain's museums, but most will even have cafes where you can sit and eat and host events where you can hear experts speak. It's a full day out – and all sheltered from the weather.
3. Go to the theatre
It's not just London that has a lot to offer when it comes to theatre. Cities and towns across the country will all have venues showing musical and dramatic productions, from Shakespeare to contemporary dance.
If you're heading to the theatre around Christmas you may even get to experience the particularly British spectacle of the pantomime: a fun form of theatre where audiences are encouraged to shout back at the actors.
4. Go out for afternoon tea
If the idea of baking your own confections didn't appeal to you, you can go out for cakes to a tearoom or hotel.
Afternoon tea has a long history in Britain, and alongside cakes and pastries you are likely to also be served finger sandwiches and scones.
5. Visit the Eden Project
Maybe you're missing a warmer climate, or you just want to be around nature without getting soaked. If this is you, then the Eden Project is a great option for a day out.
Located in a reclaimed clay pit in Cornwall, the Eden Project is famous for its Biomes: the world's largest greenhouses which play host to plants from all over the world. Marvel at the scope of this global gardening project while listening to the rain patter on the Biome roof.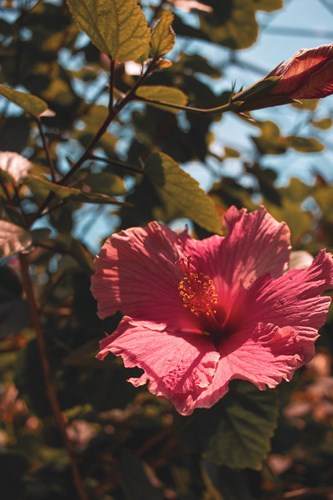 Tag us in your rainy day adventures on Twitter @MarshallScholar!